About Our Team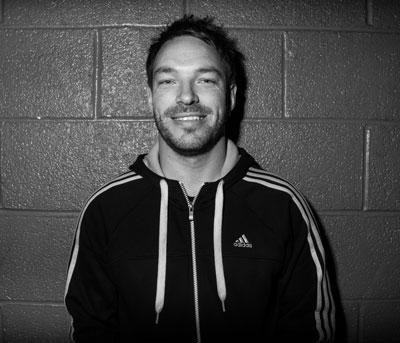 Jan Keller
Jan Keller is one of the leading authorities in Strength & Conditioning in the UK
Jan has already established himself as a specialist trainer amongst the elite of sports performers. He is currently working with International and British Lion Rugby players, World ranked Tennis players, Pro Golfers, Olympians and International Athletes from a variety of sports.
Through his years of study and many specialist qualifications, Jan has gained a wealth of both practical and theoretical knowledge throughout his career. He is always looking to learn, improve and pass on his knowledge to his students.
Before qualifying with the prestigious NSCA CSCS certification, Jan spent two years studying at the FIA in Sydney, Australia.
Jan currently works privately alongside some of the UK's top medical physicians ranging from Orthopaedic surgeons, to Olympic level Physiotherapists, Podiatrists and Osteopaths. He works alongside Dr Dawn Harper (Channel 4's Embarrassing Bodies) and Dr Hilary Jones (ITV's Daybreak resident doctor).
Jan specialises in 'Postural Analysis & Corrective exercise'. A very unique and tailored approach to exercise programming.
His company lecture nationwide and provide training courses for various training providers and Health Clubs teaching Personal Trainers and medical physicians the art of 'Postural assessment'.
Jan's practical background is second to none. He has competed in an array of sports at the very highest level including Tennis, Rugby, Football, Badminton and Table-Tennis. Three of these sports Jan has achieved International Level.
All Keller Fitness courses are designed and written using proven methods taught by some of the most respected trainers in the world.
The information a student will learn will be invaluable to their business and future development.
For more information regarding Posture Correction training visit: posturecorrection.co.uk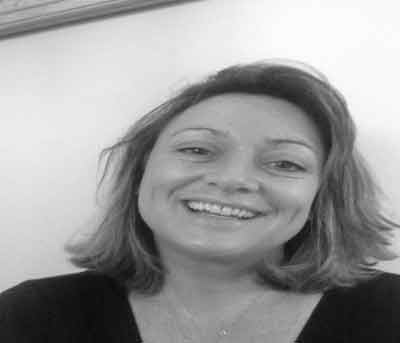 Kelly Lane
Kelly's career as a personal trainer took a meteoric step forward when she took on and completed a two year internship with the internationally acclaimed Alwyn Cosgrove, the world's leading strength & conditioning coach based in LA.
Kelly went on to be a rehab and postural correction sports specific specialist treating hundreds of patients through to successful conclusions. Ranging from planned pre and post-operative work, sports related injuries and the most challenging of all cases, extreme trauma rehab with patients travelling from mainland Europe to her base in Cheltenham as well as military 'Help for Heroes' patients.
Now Kelly splits her professional expertise between specialist one-on-one personal training and tutoring courses as part of the Keller Fitness team, enabling personal trainers to assess posture and using these advanced techniques to ascertain functional movement, mobility & performance.
Throughout her career Kelly has worked with Fitpro and been instrumental in the development and presentation of new training programmes. She has lectured and run courses throughout the UK and mainland Europe, often needing on-stage translators to pass the message far and wide.
Having built a successful reputation, Kelly is now the first recommendation from many professional bodies including Physiotherapists, surgeons and Harley St specialists to help a wide range of patients. She has also consulted on the design and opening of state of the art Spas and leisure facilities.